The content is accurate at the time of publication and is subject to change.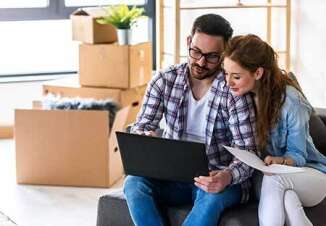 Acima, a virtual lease-to-own FinTech company owned by Rent-A-Center, has partnered with Mastercard to launch the first-ever lease-to-own (LTO) payments card. The new Acima LeasePay™ card is designed for cash and credit constrained customers. This card will allow them to lease eligible goods at participating Acima merchants.
"We're creating a new payments category for retailers and consumers. This is the first LTO payments card in the industry that provides retailers access to a significantly larger segment of consumers they couldn't previously count as customers. With the LeasePay™ card, consumers will have access to an easy-to-use payments vehicle they can rely on to enter lease-to-own transactions with Acima," said Jason Hogg, Executive Vice President of Acima, in a press release.
The new Acima LeasePay™ card will work across Acima's suite of digital solutions including its mobile app, marketplace, and browser extension. Those who apply for the card through the mobile application can receive access to up to $4,000 through the Acima LeasePay card. This limit can be used to complete lease transactions at participating Acima merchants for qualified goods.
The Acima LeasePay card can be added to mobile wallets from the Acima mobile app. Since the Acima LeasePay card is a virtual card, cardholders will be able to use it for lease transactions online, in the app, and at the point of sale through digital wallet offerings. The physical Acima LeasePay™ card is not offered yet, but Acima plans to start issuing it soon.