The content is accurate at the time of publication and is subject to change.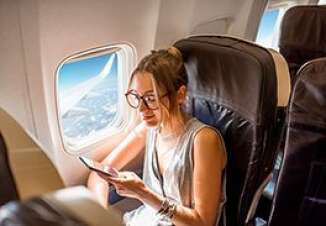 Air Canada and American Express have inked a deal renewing their partnership. But that is not all it also paves the way for the launch of new co-branded credit cards and for American Express to partner with them on the Air Canada's new loyalty program.
The new cards and the rewards program are scheduled to go live in 2020. "We are delighted to be expanding the nature of our partnership with Air Canada and look forward to issuing a suite of new consumer and business Cards in 2020 that harness the expertise of both our brands to deliver uncompromised value," said Rob McClean, President & CEO of Amex Bank of Canada, and President and General Manager, Amex Canada Inc.
The details on the new rewards program
What happens once Air Canada's new loyalty program goes live in 2020? That is a good question, and the answer is rather simple. Once the new program is launched customers located in the United States and Canada will be able to transfer their points directly into the new program.
People who are in the American Express Aeroplan program will be transferred into Air Canada's new loyalty program at a 1:1 rate.
Until the new program goes live customers will keep earning Aeroplan miles, and redeeming them as usual. All the benefits will stay the same until the new program is up and running.
Upgrading consumer experience and more
Air Canada and American Express are planning on working together more closely in other key areas, including first-class customer experience, incremental partnership opportunities, digital integration, and member analytics.
The deal also means that the two will be working together more in the commercial and business sectors. "We're excited to renew Air Canada's long-standing relationship with American Express and reaffirm our position as its exclusive Canadian co-brand airline partner," said Calin Rovinescu, President and CEO, Air Canada.
"Amex is a global leader in premium payments, and this agreement will support the creation of new, world-class products for Air Canada's industry-leading loyalty program launching in 2020," he added.