The content is accurate at the time of publication and is subject to change.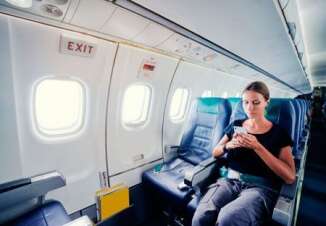 Frequent flyers are all used to checking award charts of preferred airlines to see how many miles they will need for a future trip. However, that's not true for all airlines as some airlines removed their award charts, and the trend of quitting the award charts will only seem to grow in the future.
An award chart is a chart that shows how many miles you will need to spend to book a trip. There are many variations of award charts, but a typical fixed rewards chart includes things like the rewards program, the type of a seat (main cabin or first class), and destination.
Even though customers love the convenience of award charts, fixed rewards charts are on the decline. Such airlines as Delta, United, Southwest, JetBlue, and some others have already switched to dynamic pricing models on award flights. Dynamic pricing is an award system that frequently changes along with the cash value of a ticket, which, as we know, can change on a daily or sometimes even hourly basis.
Another airline, American Airlines, also has plans to switch to dynamic award pricing. In fact, the airline allows consumers to search flights in miles already. Still, American Airlines keeps their award charts and frequent flyers can easily check the number of miles they might need for a trip.
With dynamic pricing models, frequent-flyer programs can change award prices as frequently as the program desires. However, some travel experts claim that this new rewards model can offer more competitive pricing for domestic flights. At the same time, they also agree that it will be harder for an average person to get the most value out of their miles.