The content is accurate at the time of publication and is subject to change.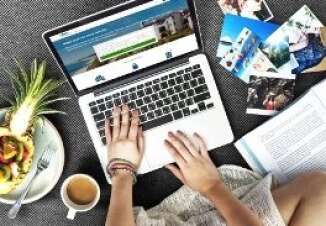 If you have ever wished you could use Alaska Airlines miles to book a hotel stay, your wish has come true due to a partnership between Alaska Mileage Plan program and Rocketmiles, a hotel booking site. With this new deal, people can now use their miles to book a stay at 400,000 hotels around the globe. This is an especially worthwhile development for people with the Alaska Airlines Visa Signature credit card, which offers 30,000 bonus miles with a $1,000 spend over 90 days.
This upgrade is seen as a way to give cardholders and Mileage Plan members what they have been asking for—a way to book stays using their miles. "Redeeming miles for hotels was among the most requested enhancements to Mileage Plan, and our members now have the ability to redeem valuable Alaska miles for both flights and hotels," said Ryan Butz, Alaska Airlines' managing director of loyalty.
"This is particularly exciting for our Alaska Airlines credit cardholders, who will have access to discounted award pricing through Mileage Plan Hotels. Our Alaska Airlines Visa Signature cardholders not only earn Alaska miles on everyday purchases and save with our companion fare offer and free checked bags but now have another way to use those miles. It's now the only credit card Alaska flyers need," he said.
Getting those rooms
Along with this upgrade to the program comes a new website, letting people earn as many as 10,000 Mileage Plan miles per night when booking stays. They can also use the site to find rooms and use their miles to pay for their stay using a mix of miles and cash—or they can pay for all of their stay with miles or cash.
The site gives them access to a variety of hotels, ranging from brand name hotels and resorts to boutique hotels. The site is powered by Rocketmiles.
"This travel portal unlocks a new way for Mileage Plan members to use their coveted miles," said Bart Welch, Rocketmiles' chief revenue officer. "We look forward to strengthening the relationship and maximizing the value of Mileage Plan miles."
To get more information on how the program works and what hotels are available, visit this website.