The content is accurate at the time of publication and is subject to change.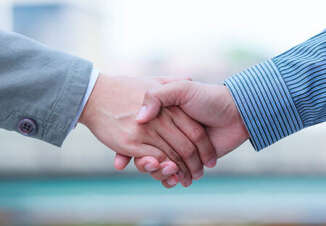 JetBlue Airways and American Airlines announced a new strategic partnership in July 2020. The two airlines plan to expand from New York City by adding new routes and will codeshare flights.
The key point of the partnership is the connection of passengers between JetBlue's domestic flights and American Airlines' international flights. JetBlue customers will get access to more than 60 American Airlines routes, and American Airlines customers will get access to more than 130 JetBlue routes.
Operating codeshare flights will allow JetBlue and American Airlines to offer new options with improved schedules, competitive fares, and access to more domestic and international destinations. Codesharing will allow customers to book a single itinerary combining flights from both airlines. Travelers will enjoy a one-stop check-in experience and seamless flight connections. Loyalty members of both airlines will also get access to new benefits and will be able to earn rewards on codeshare flights.
Plus, American Airlines plans to add two new international routes from New York (JFK) - to Tel Aviv (TLV) and to Athens (ATH) - and will return the New York (JFK) to Rio de Janeiro (GIG) route as a daily seasonal route in winter 2021. JetBlue also announced new routes plans, which includes 30 new routes and launch of Mint business class service from Newark.