The content is accurate at the time of publication and is subject to change.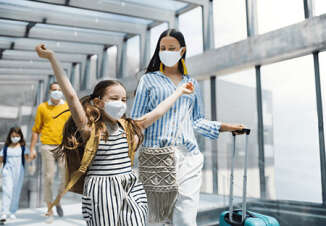 American Airlines is the first U.S. airline to introduce a health passport for people traveling to the United States from all international destinations.
American wants to ease the international travel for its customers by offering them a way to provide negative COVID-19 test results and other documents required for international travel into the United States. Thus, starting January 23, travelers will get access to the VeriFLY app, a mobile health passport that helps understand and verify travel requirements.
American expands access to the app in support of the implementation of the COVID-19 testing requirements for all international arrivals by air to the U.S. The new protocols will require all passengers 2 years of age and older traveling to the United States from any international location test negative for COVID-19 within three calendar days of departure and will come into effect on January 26, 2021.
Travelers can already use VeriFLY to ease their travel from the U.S. to several countries including Jamaica, Chile, Colombia, El Salvador, Guatemala, and Honduras. To use the app, travelers need to download it from the iOS App Store or Google Play Store and create an account. The app will ask the user to confirm flight details, negative COVID-19 test results, and other required documentation depending on the destination. Once all required elements are completed, VeriFLY will verify the information and generate a simple pass or fail message. This simple message streamlines the check-in and documentation verification process at the airport before departure.