The content is accurate at the time of publication and is subject to change.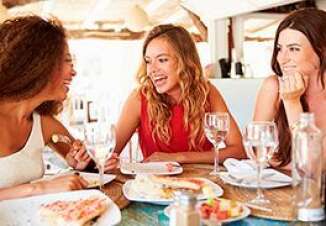 American Express has inked a deal that will bring Resy, the digital restaurant reservation booking and management platform, into the AMEX family. What does this acquisition mean to the average American Express cardholder? That is a simple question to answer. When this deal is finished cardholders will have more opportunities when looking to book a table at restaurants. This acquisition is expected to wrap up during the summer.
Bringing Resy onboard is a direct result of their desire to up the ante when it comes to the kinds of digital benefits and services they can offer cardholders, in addition to their already existing benefits and rewards. It is actually one of many acquisitions American Express has made in the travel, lifestyle and dining space.
"Resy was created to both connect people who love dining out with new, notable and hard to get into restaurants across the globe, as well as help restaurants' businesses grow and thrive. Similarly, American Express has strong relationships with premium dining partners and restaurants across the globe, and provides our Card Members with access to incredible dining experiences through our exclusive benefits and programs," said Chris Cracchiolo, Senior Vice President, Global Loyalty, and Benefits, American Express.
"We look forward to working with the Resy team to continue to grow the Resy digital platform, and develop new ways to further connect our Card Members and restaurant partners through unique access and experiences" he added.
What is Resy?
Resy was launched in 2014, and it is designed to provide restaurants with everything from table management and CRM to booking technology. Their platform can be employed via a reservation app and their website.
Right now their services are used by just about 4,000 restaurants, which can be found in 154 cities in the United States. It is also used in restaurants in cities located in 10 countries around the world. How many people do they help book a meal during the week? The answerer is over 2.6 million diners a week.
Once this deal is wrapped up Resy's co-founder and CEO, Ben Leventhal will still be handling the day to day operations. "American Express is a brand that we have admired and sought to partner with from our inception. There are myriad points of synergy between Resy and American Express that we look forward to pursuing together in the name of creating an end-to-end global dining platform that thrills both diners and restaurants alike. As it does today, Resy will continue to focus on delivering world-class hospitality software to our amazing restaurant partners, connecting diners to insider experiences, and reimagining the future of dining," said Ben Leventhal.