The content is accurate at the time of publication and is subject to change.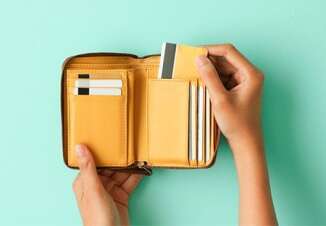 To support U.S. consumer and small business card members who suffered from the COVID-19 crisis, American Express introduced enhancements to its Financial Relief Program.
American Express' Financial Relief Program has been around for over a decade and offered a range of short-term and long-term payment plans to support card members. When the American Express card members are enrolled in the Financial Relief Program, the bank can temporarily lower monthly payments and interest rates, provide relief from future late payments fees, and prevent accounts from going past due or further past due.
New features of the Financial Relief Program include:
Retain card membership. Amex card members enrolled in the long-term or short-term payment plan will not need to reapply after successfully completing the program.
Keep using their card. Amex card members enrolled in the short-term payment plan, who are current on their payments, can continue making purchases with their card up to a reduced limit. They will also continue to earn rewards and can redeem them.
"Many of our best customers are dealing with uncertainty brought on by COVID-19, and some are navigating unexpected financial challenges for the first time in their lives," said Doug Buckminster, President, Global Consumer Services at American Express. "We're enhancing our Financial Relief Program to give these card members extra breathing room to manage their finances and to help them retain their American Express Membership."
To learn more about American Express' Financial Relief Program visit amex.co/financialrelief.