The content is accurate at the time of publication and is subject to change.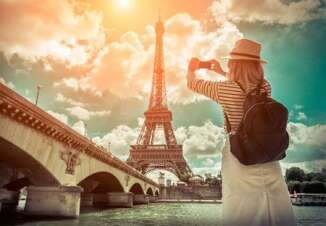 With the recent trend of cutting credit card purchase and travel benefits, American Express is going to join the issuers who have already reevaluated credit card perks.
Some Amex cardmembers may have already received notifications about changes to their credit card benefits as Amex started to notify customers on October 1. Beginning January 1, Amex has added 2 new benefits to its premium cards, discontinued two travel perks, and changed two existing benefits.
Let's start with the bad news first. Here are perks that Amex decided to shed due to low demand: travel accident insurance (covers expenses related to death or dismemberment during a covered trip) and roadside assistance (covers the cost of such services as towing, jump start and some other roadside emergency services).
Two changed perks are extended warranty coverage and purchase protection. Most consumer and business American Express cards now offer just a year of coverage (two years previously). However, some no annual fee cads do not offer extended warranty coverage at all.
Previous 120 days of purchase protection are now 90 days on all consumer and business Amex cards.
And finally, benefits that Amex is adding: trip cancellation and interruption insurance and trip delay insurance. These benefits will be added to Amex premium cards only, which include the Platinum Card® from American Express, Delta Reserve® Credit Card from American Express, Hilton Honors American Express Aspire Card and some other premium cards.
You can read more about new perks and other changes to Amex credit card benefits on Amex's website.