The content is accurate at the time of publication and is subject to change.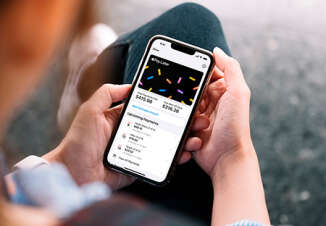 Last week, Apple started inviting randomly selected users to get early access to their prerelease version of Apple Pay Later via Wallet and through their Apple ID email. Apple Pay Later allows users to split purchases into four payments, which then should be paid within six weeks.
Apple Pay Later loans are no interest and no fees loans available in the U.S. Loan amounts will range between $50 to $1,000. Users will be able to use Apple Pay Later for online and in-app purchases made on iPhone and iPad (with iOS 16.4 and iPadOS 16.4 correspondingly) with merchants that accept Apple Pay.
Users can apply for an Apple Pay Later loan within Wallet with no impact to their credit score. Users will be prompted to enter the amount they would like to borrow and agree to the Apple Pay Later terms. There will be a soft credit pull during the application process, which means user's scores won't be affected. Upon approval, the Pay Later option will be available when users select Apple Pay at checkout online and in apps on iPhone or iPad.
All information about Apple Pay Later loans can be viewed in Wallet. Users will be able to see the total amount due, track and manage their loans there. All upcoming payments can also be seen on a calendar view in Wallet for better planning and tracking. Users will also need to link a debit card from Wallet as their loan repayment method (credit cards and pay back loans will not be accepted).
Apple Pay Later is offered by Apple Financing LLC, a subsidiary of Apple Inc. Apple Financing plans to report Apple Pay Later loans to U.S. credit bureaus starting this fall. That means, with responsible use, users will be able to build good financial profiles (provided they manage all their loans and credit accounts responsibly).
For now, Apple Pay Later is available to select users only. However, Apple promises to make it available to all eligible users in the coming months.