The content is accurate at the time of publication and is subject to change.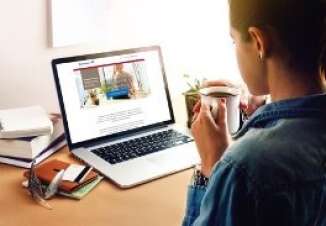 Bank of American (BofA) has rolled out a new rewards program for small businesses—the Business Advantage Relationship Rewards program. It offers a 25 to 75 percent rewards bonus for Bank of America Business Advantage credit cardholders, plus waived fees on some services and cash rewards on processing fees for BofA merchant services.
The Bank of America Small Business Owner Report found that 82 percent of entrepreneurs are taking advantage of rewards when doing business with partners and vendors. Entrepreneurs also said that getting rewards directly affected how loyal they were to a brand.
The new BofA Advantage Relationship Rewards program was designed to give them what they are looking for in terms of rewards and benefits, while also helping them increase their Bank of America business deposit and/or Merrill Edge and Merrill Lynch investment balances.
"We created this new rewards program to show our 3.1 million small business customers, as well as potential clients, how much we value their business while providing them with a competitive advantage," said Sharon Miller, managing director, head of small business at Bank of America.
"Through Business Advantage Relationship Rewards, we are committed to building strong, long-term relationships with our clients through a wide range of tangible benefits to help them grow their businesses and get more back from their banking," she added.
Are you eligible?
To qualify for the Business Advantage Relationships Rewards program, small businesses need to have a balance of $20,000 or more. They are also eligible if they have a Bank of America business deposit account or Merrill Edge or Merrill Lynch business investment account.
The program is comprised of three different tiers: Gold, Platinum and Platinum Honors. Each one provides a different level of benefits.
How do you move up to a new tier? As your combined balances increase, so does your tier level.
The tiers each have a minimum balance:
Gold: $20,000
Platinum: $50,000
Platinum Honors: $100,000
The program comes with the credit card rewards bonus, no fees on key services and cash rewards on Bank of America Merchant Services processing, but there are other rewards too, including:
5% to 20% increased interest rate on Business Advantage savings accounts
Discounts on interest rates for certain small business loans
Refunds on full-service payroll fee refunds
Waived commission fees for online Merrill Edge stock and ETF trades (This benefit is good for up to 100 trades per month, but is only available at the Platinum and Platinum Honors tiers.)
Priority client service
Credit card bonus
Businesses that are eligible to get the 25 to 75 percent rewards bonus on base earnings will be told what their bonus rate is when they are approved. Their rate is based on their tier and the kind of card they have.
While many Bank of America Business Advantage credit cards are eligible for this program, some cards are not, including:
Non-rewards credit cards, such as the Bank of America Platinum and Platinum Plus for Business cards
Business Advantage Cash Rewards 123 with 50% Bonus
Business Advantage Travel Rewards with 50% Bonus
The Merrill Lynch branded Merrill Rewards for Business card
Alaska Airlines, Asiana Airlines and Spirit Airlines credit cards
Also, it is important to point out that certain customers cannot take part in the program, including Business Banking, Global Commercial Banking, Global Corporate Investment Banking and Institutional customers.
To get more information, visit this website.