The content is accurate at the time of publication and is subject to change.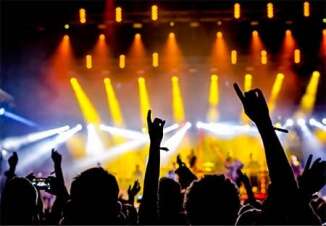 Capital One continues bringing its customers access to unforgettable experiences. They started with Capital One Travel, then came Capital One Dining, and here comes Capital One Entertainment.
Capital One Entertainment is a new ticketing platform for any Capital One rewards cardholder. The platform allows you to redeem Capital One rewards for tickets to thousands of events and experiences across sport, dining, music and more. Cardholders can access Capital One Entertainment via the Capital One mobile app or on the bank's website.
If you do not have enough rewards to redeem for a ticket, you can use your Capital One credit card and rewards to book the experience. Or you can simply use your Capital One credit card to earn more rewards on ticket purchases. For example, Savor and SavorOne cardholders will earn 8% cash back on Capital One Entertainment purchases.
In addition to earning and redeeming rewards, Capital One Entertainment also gives exclusive access to a collection of premium packages and onsite perks at events, including VIP seats, access passes to special events, event merchandise and take-home gifts.
Capital One also launched Capital One Dining and Capital One Travel recently. Capital One Dining offers unique culinary experiences and exclusive access to sought-after reservations at a curated collection of restaurants. All Capital One rewards cardholders have access to Capital One Dining, including Venture, Venture X and Savor cardholders to name a few.
Capital One Travel is a new travel booking experience from Capital One in partnership with Hopper. The new portal promises unique, smarter features, free price drop protection on flights, freeze a flight price option, the lowest hotel prices and more. Currently, all Venture cards allow cardholders to earn additional miles on eligible bookings through Capital One Travel.
Capital One creates a whole rewards ecosystem with introduction of Capital One Entertainment, Capital One Travel and Capital One Dining. All three platforms provide eligible cardholders with great rewards and access to events and experiences.