The content is accurate at the time of publication and is subject to change.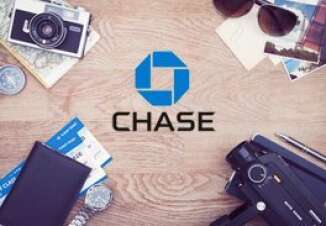 Chase has inked a new deal with the Aer Lingus loyalty program, AerClub, and the Iberia loyalty program, Iberia Plus, making them their newest Chase Ultimate Rewards point transfer partners. This new deal lets eligible Chase credit cardholders, including Chase Sapphire Preferred, Ink Business Preferred, and Chase Sapphire Reserve, use their points with these programs and their partners.
When looking to fly with Aer Lingus or Iberia and their partners, cardholders can now transfer their points into Avios. For travelers, this means they now have more options when flying to Europe, Spain, Africa and the Middle East.
"We know our cardmembers value flexibility and choice when it comes to their rewards so together with Avios, Aer Lingus and Iberia we are providing more options to help our shared customers make the most of their credit cards," said Lorraine Chow Hansen, Head of Ultimate Rewards and Loyalty Solutions at Chase.
"Points are transferred at full value, providing a seamless transfer experience when redeeming for flights and upgrades with AerClub and Iberia Plus," he said.
Transferring points
Cardholders can transfer their points in batches of 1,000, getting a 1:1 point transfer ratio. This means that they get the full value of their points, with one Chase Ultimate Rewards point becoming one Avios.
People with Ultimate Rewards can also get into the British Airways Executive Club to get in some R&R because it is one of their points transfer options.
"Building on the successful partnership with the British Airways Executive Club, we are delighted to extend the offer to AerClub and Iberia Plus members," said Chris Treadwell, Commercial Director at Avios.
"This is a step forward in growing Avios' presence in the U.S., offering customers there the opportunity to collect Avios on everyday spending to use them on flights and travel rewards with world-leading airlines to hundreds of destinations globally," he said.
All in all, with these two partners being included in the mix, Chase cardholders with the Ultimate Rewards program can book flights with 13 airline and hotel loyalty programs.
The Chase Ultimate Rewards loyalty and rewards program was designed for Chase cardholders, giving them access to a wide range of redemption options ranging from travel and gift cards to cash back. People can get more information on the website.