The content is accurate at the time of publication and is subject to change.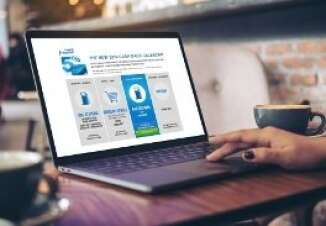 Chase has rolled out new categories for the Freedom credit card just in time for summer fun. Now cardholders earn 5% cash back when pumping gas and shopping at Walgreens. But that's not all, people using Lyft to get around town will also be earning 5% cash back. These categories are in play from July 1 until September 30, 2018.
This is the first time Chase has teamed up with Lyft, a ridesharing company, and Walgreens. For Chase, these partnerships are seen as a way to give their cardholders more options and a greater level of flexibility.
"We want Chase Freedom cardmembers to kick back, relax and get the most of their summer," said BJ Mahoney, General Manager of Chase Freedom.
"Whether filling up the gas tank for a road trip, leaving the driving to Lyft or stocking up for back to school necessities at Walgreens, our new quarterly category partners will help cardmembers make the most of the summer months," he added.
When spending outside these categories, cardholders earn 1% cash back on all other purchases. With the Freedom card, points do not expire, and cardholders can redeem their rewards for any amount—there is no minimum.
The inside scoop
Starting in July, people with the Chase Freedom card will be able to earn 5% cash back at gas stations, when shopping at Walmart and when riding with Lyft. But when it comes to earning at gas stations, people are getting some additional savings when using the Chase Pay app.
When using the app they get some extra savings along with the 5% cash back. After pumping their first five gallons of gas, they get 35 cents per gallon in fuel savings at Shell stations. To get this deal, they must connect their loyalty account and then make their payment while at the pump.
To get the 5% cash back when riding with Lyft, people need to download the app to their phone and load in their Chase Freedom card.
When shopping at Walgreens, it is business as usual for cardholders who can earn cashback on everything from sunblock and beach gear to vitamins and snacks.
To get more information people can visit the Chase Freedom website.