The content is accurate at the time of publication and is subject to change.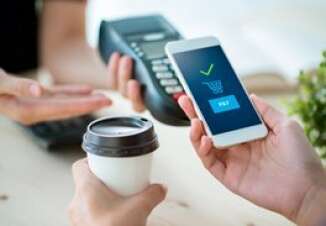 People who use Chase Pay to make payments can now link their account to Samsung Pay, giving them more flexibility when it comes to making payments with their Chase credit or debit card. With this deal, people using Chase Pay to check out will be able to take advantage of Samsung Pay's Magnetic Secure Transmission (MST) technology, meaning all they have to do at the register is tap and go.
Due to its use of multiple technologies, Samsung Pay can be used at just about all payment terminals, widening the reach of Chase Pay. You just need to have a compatible Samsung Galaxy smartphone to get started because the partnership is now in effect.
"Our vision for Samsung Pay is to create the most rewarding mobile shopping experience, whether consumers checkout at a physical merchant or find great deals within the Samsung Pay app," said Sang Ahn, VP and General Manager of Samsung Pay at Samsung Electronics America.
"We're thrilled to bring Samsung Pay's unique technology for the benefit of both Chase and Samsung's customers by offering consumers more choices and better mobile payment experiences," he added.
Using rewards with Samsung Pay
This deal also gives people more ways to use and earn rewards. You can now pick up Samsung Rewards points, as well as any Chase Ultimate Rewards points they would normally earn with their linked Chase credit cards.
But that is not all; cardholders will be able to use their Chase Ultimate Rewards points when checking out. They will get a statement credit when they opt to use their points through Samsung Pay.
"Now our customers can use the Chase Pay app at millions of merchants around the country. And Chase Ultimate Rewards customers can redeem their points more easily," said Jennifer Roberts, head of Chase Pay.
Merchants and Chase Pay
What about merchants? They suggest that merchants, regardless of their size, will be able to offer their customers the option to use Chase Pay without having to pay extra fees.
To get more information about either Chase Pay or Samsung Pay, people can head over to the websites.