The content is accurate at the time of publication and is subject to change.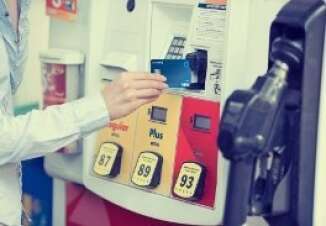 If you have Chase Pay and buy gas at Shell stations, you can now use the mobile wallet to pay for your gas at more than 10,000 U.S.-based Shell gas stations. While this partnership saves users time when pumping gas, Chase credit cardholders can also access the Fuel Rewards program and Chase Ultimate Rewards so they can also save money and earn rewards.
With this partnership, consumers can now pay for their gas with Chase Pay or the Shell app, giving them more options. "Visiting the fuel pump is part of the weekly routine for millions of our customers and Chase Pay will help those visits become easier, more convenient and less expensive," said Jen Roberts, head of Chase Pay and digital products at Chase.
Getting started
Once customers have Chase Pay or the Shell App installed on their phone, they are ready to get started. When they get to the pump, they simply open the app, which lets them select the pump number at the station they are currently located at. Once that is done, they get a three digit code to enter into the pump. All that's left to do after that is gas up.
People can also purchase anything they want, including snacks, beverages, maps and more, while in a Shell convenience store via the apps. "Shell is excited to bring our customers an innovative and improved fueling experience," said Sydney Kimball, Vice President of Retail for the Americas.
"Working with Chase, we are proud to deliver a simplified, more convenient customer experience," he added.
People's financial data is not transmitted to the pump. Instead, the app transmits a token that lets the payment go through. This technology is designed to provide users with a higher level of security.
In addition to making payments, people using the Shell app can use it to find a station in their area when traveling, as well as look up key amenities.
Payment cards are preloaded
Chase Visa credit and debit cards are preloaded into the Chase Pay app, to give it another layer of convenience. Cardholders can then sync their rewards to the app, as well as earn rewards via the app.