The content is accurate at the time of publication and is subject to change.
This content is not provided by Citi. Any opinions, analyses, reviews or recommendations expressed here are those of the author's alone, and have not been reviewed, approved or otherwise endorsed by the Citi.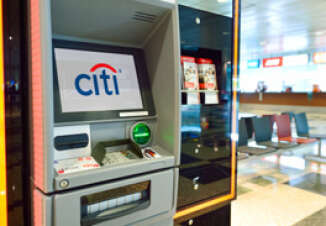 Citibank, a Credit-Land.com advertising partner, has just inked a new deal with Cardtronics, a ATM owner/operator, which will just about double the number of free ATMs in their U.S. network. With this deal, cardholders will be able to access 30,000 additional ATM locations - and will not have to pay a surcharge.
These new ATMs are located in urban cities, within the U.S., including Chicago, Los Angeles, Miami, New York, San Francisco and Washington D.C. They can be found in major retailers, like CVS/pharmacy, Costco, Duane Reade, Target and Walgreens.
This ATM expansion is seen as a way to give their cardholders more options. "By nearly doubling our network of surcharge-free ATMs, we're making it even easier for Citibank customers to meet their banking needs on the go," said Will Howle, Head of U.S. Retail Banking at Citi. "From our enhanced product offerings and Citigold Client Centers and Smart Banking branches to expanding our ATM network and new digital capabilities, we are committed to delivering a higher level of value, convenience, service and expertise to our customers."
The details
With these new ATMs, Citibank customers will be able to take care of various aspects of their banking, including reviewing their accounts, transferring funds between linked accounts and of course withdrawing cash.
The new agreement signed by Citibank and Cardtronics, means that people can access these terminals for free at key retailers, including:
Costco stores - located in Miami, Chicago, Los Angeles, San Francisco, Washington, D.C. and New York
CVS/pharmacy stores found in Miami, San Francisco and L.A.
Duane Reade stores located in New York City
Target stores located in both Washington D.C. and New York.
Walgreens stores located in both New York and Chicago - these stores will be rolled out during the spring.
More from Citi
This new deal is one of a variety of changes instituted by Citi designed to boost customer service and experience. The other new initiatives include enhanced offerings for Citi Priority and Citigold customers, including New Citi Smart Banking branches and new Citigold Client Center.
They have also upgraded their mobile capabilities, which includes online debit card activation via their mobile browser and ATM/Debit Card PIN reset.