The content is accurate at the time of publication and is subject to change.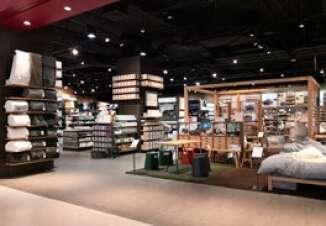 Do you shop for furniture and household wares at Crate and Barrel? If so, you might be interested to know that the home furnishings retailer has inked a deal with Synchrony to offer customers not only new credit cards and financing options, but also a way to earn rewards, too.
With this deal, Crate and Barrel will work with Synchrony Bank on a private label credit card program, along with creating a new co-branded credit card, providing customers with a way to earn rewards. People with this co-branded card will not only earn rewards at Crate and Barrel when buying everything from living room furniture to kitchen wares, they will also earn rewards on purchases at other retailers, and everywhere that accepts MasterCard.
These new cards are expected to be launched later in the year, and more information about the cards and the rewards program will be coming as well.
These new cards and this partnership are seen by the retailer as a way to give their customers more. "In making our selection, we were seeking a trusted partner that could provide both expertise in consumer financing as well as digital tools to help us continuously enhance the customer experience," said Kevin Sierks, CFO at Crate and Barrel.
"With quality products and expert tips for inspired living, Crate and Barrel is passionate about helping people love how they live in moments that matter—and Synchrony's offerings will make it easier for our customers to achieve those moments," he added.
Credit Cards for North America and digital channels
This new partnership provides financing to customers at just about 100 Crate and Barrel stores located in North America, as well as those using their digital channels. "Crate and Barrel is an innovative, customer-focused organization seeking to provide its customers with the best products and services," said Tom Quindlen, executive vice president, CEO, Retail Card at Synchrony.
"By partnering with Synchrony, Crate and Barrel will have access to some of the best data analysts and industry experts in the world to help them grow their business," he said.
Crate and Barrel was launched in 1962, and has stores located in both the United States and Canada, as well as having franchise locations in countries around the world.