The content is accurate at the time of publication and is subject to change.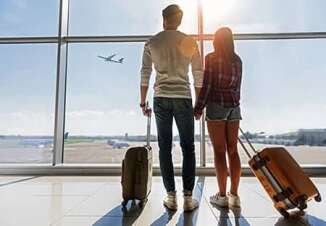 With travelers returning to the skies, Delta Air Lines has seen an increase in demand this summer. This resulted in some challenges for the airline, including the need to deal with a record-breaking level of calls. To cope with the situation, Delta is making some changes, which include the ability to make changes to your basic economy tickets.
Most basic economy tickets are normally non-changeable - they do not give the flexibility to change your upcoming flight even for a fee. However, Delta is temporarily changing this with their 2021 Basic Economy Changeability Waiver.
Starting July 28, 2021 and through December 31, 2021, Delta customers will be able to manage their eligible travel without paying a change fee. Any changes and cancellations can be made at no cost, but if the new flight costs more than the original flight, the traveler will have to pay the difference. Delta will allow travelers to manage their trips on delta.com and via the Fly Delta app.
Delta SkyMiles members were also treated to good news recently. The carrier announced that existing members with Medallion Status will continue to enjoy it through January 31, 2023, along with any Global and Regional Upgrade Certificates they may have. Those who are currently trying to achieve or maintain Status, will receive elevated benefits and continue earning at an accelerated rate. Delta also extends the ability for Award Travel to count toward Status through December 31, 2022.