The content is accurate at the time of publication and is subject to change.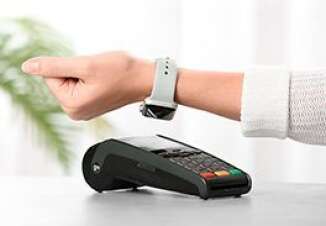 Discover has teamed up with Garmin International, Inc. so that their cardholders can now use their credit card to make payments on the run, whether they are buying a latte, airline tickets or anything else. Garmin Pay is integrated into Garmin's newest active lifestyle smartwatches. With this partnership, cardholders can now add their Discover card into Garmin's virtual wallet to get started making payments with their watch.
Garmin Pay is available in their Vivoactive 3 and D2 Delta aviator watch series, as well as their new GPS running watches, which includes the Forerunner 645, Forerunner 645 Music and Fenix 5 Plus series.
For Discover, this partnership is seen as a way to give cardholders more flexibility. "Consumers are constantly on the go and our goal is to make it as simple and seamless as possible for our cardmembers to pay with their Discover card, including on IoT and wearable devices," said Shaida Lynch, vice president of e-business at Discover. "Now someone can be out on a jog or running errands and the ability to pay with Discover from their Garmin watch is just a quick tap away."
The details
People with the Discover card who use Garmin Pay will be able to make purchases at any retailer that already takes Discover and can accept Near Field Communication (NFC) transactions. They can add their payment card in to Garmin's virtual wallet via the Garmin Connect Mobile App. Once that is done they will be able to pay at the register with a tap or two.
Garmin Pay is supported by FitPay, which makes the tractions possible. "We are very pleased to have partnered with Discover and Garmin to bring additional payment capabilities to Discover cardholders," said Michael Orlando, chief operating officer of NXT-ID and president of Fit Pay, Inc. "Discover cardholders will now be able to experience a truly frictionless payment experience through Garmin's amazing line-up of smartwatches."
What about rewards?
Discover cardholders will still earn rewards when using Garmin Pay to do their shopping. They will also still have access to all the benefits that come along with their card including fraud protection and customer service based in the United States.