The content is accurate at the time of publication and is subject to change.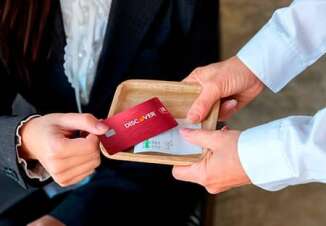 Discover cardmembers can now activate 5% cash back bonus categories for the second quarter of 2023.
This year, Discover doesn't show the full 5% cash back calendar. Instead, they will release details closer to the beginning of each quarter. Thus, with approaching second quarter, which is from April through June, Discover has announced the rotating bonus categories for the next quarter - restaurants and wholesale clubs.
You can activate now or wait for the second quarter to start. However, our recommendation is to do it now to ensure seamless earning of 5% cash back in new categories. Remember, you will earn 5% cash back on up to $1,500 in purchases made in those categories. If you activate late, you may not be able to maximize your earnings.
Here's what is included in new categories:
Restaurant purchases include purchases made at full-service restaurants, cafes, cafeterias, fast-food locations, and restaurant delivery services.
Wholesale clubs include retailers like Sam's Club and BJ's. Just make sure your wholesale clubs accept Discover cards. Also, some affiliated wholesale club services, such as delivery services, travel, or cell phone purchases, and individual merchants and stand-alone stores within physical wholesale club locations may not be eligible for 5% cash back.
If you have an eligible Discover card, like the Discover it® Cash Back or the Discover it® Student Cash Back, you simply need to log in to your account to activate new categories. If you do not have a Discover credit card, you can apply online now to get it before the new quarter starts.