The content is accurate at the time of publication and is subject to change.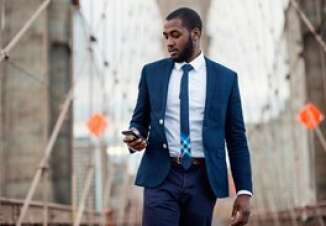 U.S. Bank has rolled out a new business credit card offering businesses double points in the two categories they spend the most money in, whether they spend the most on airlines, hotels, computers, marketing or something else. Businesses also earn an extra bonus point during the first year they have the U.S. Bank Business Leverage Visa Signature Card.
There are 48 categories that businesses can earn double points in, and businesses earn one point per dollar on all other purchases. Business owners don't have to pick the two categories in which they earn double points the categories are automatically be applied.
This card is seen by U.S. Bank as a way to give their business cardholders rewards in areas that really count. "I put everything I can on my business credit card, so it would be great to get rewarded where I'm actually spending my money," said U.S. Bank customer Clinton Halley of Precision Set-Up Concrete in Temecula, Calif. "Concrete, by far, is my biggest line item of expense. Now, I'll have opportunity to actually double the points I'm earning on it."
Earning those bonus points and more
U.S. Bank is also offering a bonus - businesses earn an extra point on purchases for the first year they have the card. The number of bonus points is capped at 100,000. In addition, they can also earn extra bonus points when they choose to process credit card payments via U.S Bank.
During the first year of having the U.S. Bank Business Leverage Visa Signature Card the annual fee is waived, from that point on cardholders will be charged $95 per year for this card.
There are no limits on how many points cardholders can earn. When it comes time to redeem points they can be cashed in for travel, merchandise, gift cards or they can opt to get cash back.
Giving businesses more
U.S. Bank developed this card after running co-creation sessions earlier in 2018, to see what business owners wanted most from their credit card. They found that cardholders wanted to earn rewards in the areas where they spent the most every month.
"We took a customer-centered approach and built this as a business card from the ground up, completely rethinking how businesses are rewarded," said John Steward, president of Retail Payment Solutions at U.S. Bank. "Plus, we give them business-sized spending power so they can use this card on their larger purchases, wherever Visa credit cards are accepted."