The content is accurate at the time of publication and is subject to change.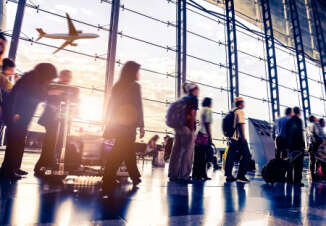 Flyers who fly with Cayman Airways, French Bee, Titan Airways, and Zipair will now be able to go through TSA PreCheck® security lines. The Transportation Security Administration (TSA) added the four airlines into its TSA PreCheck program.
Cayman Airways is the flag carrier airline of the British Overseas Territory of the Cayman Islands. French Bee is a French low-cost, long-haul airline based in Paris Orly Airport. Titan Airways is a British charter airline based at London Stansted Airport. Zipair is a Japanese low-cost airline and a subsidiary of Japan Airlines.
With four new carries, TSA PreCheck is now available with 90+ airlines and at more than 200 U.S. airports. The popularity of TSA PreCheck is growing among flyers and has recently reached 16 million active users. There are a couple of options to enroll into TSA PreCheck and it will cost $78-$85 for a five-year membership, if you renew, it will cost $70-$78.
If you are a member of Global Entry program, you are also eligible for TSA PreCheck. Global Entry will cost you $100 for five years.
There are ways to reimburse TSA PreCheck and Global Entry costs. Some credit cards offer credits to cover these programs' application fees. For example, those who have Capital One Venture Rewards Credit Card, or The Platinum Card® from American Express, to name a few, will be able to receive up to a $100 credit for Global Entry or TSA PreCheck.