The content is accurate at the time of publication and is subject to change.
This content is not provided by Citi. Any opinions, analyses, reviews or recommendations expressed here are those of the author's alone, and have not been reviewed, approved or otherwise endorsed by the Citi.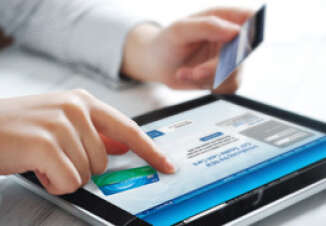 Last year Citi, a Credit-Land.com advertising partner, announced they would be giving its consumer credit cardholders free access to their FICO scores, and this month they are delivering on that promise. FICO scores have been uploaded to online accounts and will be updated monthly.
"FICO is committed to consumer empowerment and increasing transparency to help people manage their credit health," said Jim Wehmann, executive vice president, Scores, at FICO. "Over 90 percent of lending decisions in the U.S. are based on a FICO Score. They are the scores to know for people who want to manage their finances more effectively."
What you get
Cardholders can access their FICO report and the updates via Citi's web site once they log in. They will also be able to review educational materials, telling them what factors were used to determine their score. The hope is that people can use this information to grow a strong credit history, and help them reach their financial goals.
The FICO scores will be updated monthly based on data from Equifax. The full report and updates will include:
FICO Score including the two key factors which impacted their score
FICO Score Meter illustrating where the cardholder falls within the credit score range
A visual of the score range
A breakdown describing what factors go into scores
If people prefer to get a copy of their credit score via mail they can contact customer service. These reports are not a formal credit bureau inquiry so they will have no affect on people's credit scores.
Have questions?
Citi has customer service specialists on call via phone or email, or through @AskCiti, who can give cardholders general information, and help them through the online experience. If cardholders have more in-depth credit related questions they can reach out to Equifax directly.
This initiative is part of the FICO Score Open Access program, which was rolled out 2013. It gives financial institutions the ability to provide their customers with the same FICO Scores they use to manage their accounts.