The content is accurate at the time of publication and is subject to change.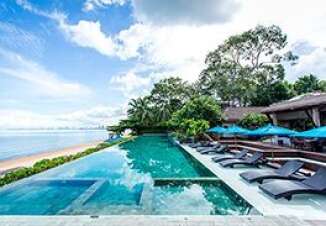 If you have been eyeing the IHG Rewards Premier credit card you might want to take a close look at its most recent offer because now new cardholders can earn up to 120k points, up from the 80,000 points it was in the past. How does it work? During the first 3 months cardholders get 80,000 points once they send $2,000, and then they earn an additional 40,000 points once they spend $5,000 during the first 6 months they have the card.
With this card, people also earn 10 points for every dollar they spend at any of the 5400 IHG hotels around the globe. They also earn double points when eating out, pumping gas and shopping for groceries. All other purchases earn them one point per dollar whether they are ordering a latte, a metro pass or anything else.
More extra points
After cardholders have exhausted their ability to earn the welcome bonus points when they open their account they can still earn extra bonus points. In fact, they can earn 10,000 bonus points every year, once they spend $20,000 with their card and then make an extra purchase each anniversary year. And when they buy points with their card they can save 20% off their purchase.
Points can be redeemed for everything from gift cards, merchandise, and cash to travel, and airline tickets. They can also use them to donate money to support various causes.
Free nights and more
With this card, people also get a night at any IHG hotel as an anniversary present. They can use their free night at any of their participating hotels around the globe. They can also get a free night when they use points to book a stay lasting 4 nights or more.
Cardholders also get Platinum Elite Status for as long as their IHG Rewards Club Premier credit card account is open.
They also get a $100 credit toward their Global Entry or TSA PreCheck application fee, as long as they use their card to pay the fee. Speaking of travel, when using this card in other countries cardholders do not have to pay any foreign transaction fees.
People who want to get more information about this card can visit the website.