The content is accurate at the time of publication and is subject to change.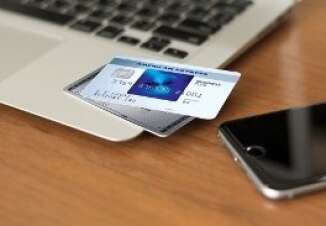 Amex Offers has another deal on the table. If you have an American Express business rewards card, you can earn $200 cash back or opt to get 20,000 Membership Rewards points when you spend $200 with AT&T. What's more, you can use this offer up to three times, bringing your total earnings to a $600 statement credit or 60,000 points.
To get this offer people need to use their American Express credit card when paying with AT&T. This offer is in play until August 24, 2018. This targeted offer is for people who have one of three Amex business cards, including:
Business Platinum Card from American Express OPEN
Business Gold Rewards Card From American Express OPEN
Blue Business Plus Credit Card from American Express
Once you receive the offer, you can add it to your account. You can also look for it in your account if you haven't received a notification. Finding it is pretty simple; just log in, click on their offers and load the offer into your account. Once you use the offer the statement credit or points will show up in your account within 90 days of the promotions end date.
Amex Business cards
With the American Express Business Gold Rewards card, people can get 50,000 bonus points with a $5,000 spend during the first 90 days they have the card. They also earn triple points in one category of their choice, including airline tickets, gas, advertising, shipping services or computer hardware, software and cloud computing services.
Gold Rewards card members will also earn double points in the remaining four categories. All other purchases earn one point per dollar. This card is free the first year and then the fee is $175 per year.
With the Blue Business Plus credit card from American Express, people earn double points on everything on their first $50,000 points and one point per dollar after that point. There is no fee for this card.
Last but not least, with the Business Platinum card from American Express OPEN, businesses can earn 75,000 bonus points. Once they spend $10,000, they get 50,000 bonus points, and then they net another 25,000 once they spend another $10,000. This must be done within 90 days of having the card.
Cardholders also earn 5x points when buying airline tickets and paying for hotel stays, as well as 1.5 points on other purchases totaling $5,000 or more.