The content is accurate at the time of publication and is subject to change.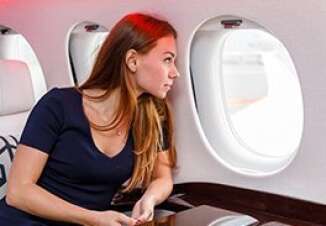 American Express cardholders can now take advantage of a new Amex Offer letting them earn points or cash back when flying with JetBlue. When spending $200 with JetBlue, they can get 4,000 Membership Rewards points or $40 back when they accept the offer and use it.
This is a targeted Amex Offer, so not everyone will be able to take advantage of it. Cardholders will have to check their offers in the Amex app or when logging into their online account to see if they are eligible. If they are eligible they can then load the offer on to the American Express card registered with Amex Offers. After that, they will get the points or cash back once they make their purchase at JetBlue.
With Amex Offers, cardholders must use the card registered to pay and get the bonus. It's important to note that not all JetBlue purchases are eligible. In this case, vacation packages and airlines tickets when booked via JetBlue are eligible, as are seat upgrades, baggage fees, travel insurance and pet fees, as long as they are made when booking their flight.
Also, these purchases must be made directly from JetBlue. Purchases made via third-party retailers are not eligible, nor are hotel stays, car rentals and cruises. When booking, people can use the website, the mobile app or they can call.
These purchases must be made by November 20, 2018, when the offer expires. It is important to check the fine print when loading offers so there are no surprises later on.
Getting Amex Offers
People can access the Amex Offers available to them by logging into their account via the Amex website or mobile app. Once they are in the system they can check out the offers that are currently available, whether they are traveling, eating out or going shopping.
When they find an offer they like, they can load it onto their American Express credit card. This way when they buy the item with their credit card, the offer is applied.