The content is accurate at the time of publication and is subject to change.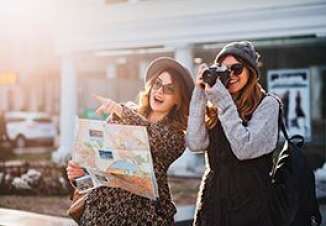 If you have the Marriott Bonvoy American Express credit card you might want to head over to the website to register your card so you can pick up an extra 100,000 bonus during the year. How does it work? It is fairly simple. Once you register you get 25,000 points for every $25,000 you spend with your card. You can do this four times for a total of 100,000 points. So if you spend $50,000 you get 50,000 points and if you spend $75,000 you get 75,000 points and so on.
When you do the math this earnings ratio breaks down to getting three Marriott points for every dollar you spend with your Marriott Bonvoy American Express credit card. This offer was set to expire in early April, but it has been extended, so now people can register for this bonus until May 31, 2019. Once registered cardholders can earn these bonus points from the date of registration until December 31, 2019, when the promotion ends.
Who's eligible?
But it's important to note that it is only available to people who received their card on or before January 23, 2019. The Marriott Bonvoy American Express credit card is the newest incarnation of the recently defunct Starwood Preferred Guest Credit Card from American Express, and these cardholders are also eligible for this offer. That said cardholders who have missed payments, delinquencies, or suspicious account activity may not be eligible for this offer.
It's all about registration
Individuals who want to sign up for the bonus can head over to the website. For cardholders who have experience registering for Amex Offers, the registration process should be a breeze since it is very similar.
When the cardholder is ready to register for the enhanced bonus all they have to do is head on over to the website, where they can log in to the site using their User ID and Password.
From that point on they just fill in the information about their credit card, and then at that point, their card will be registered, and they can start earning the enhanced points.