The content is accurate at the time of publication and is subject to change.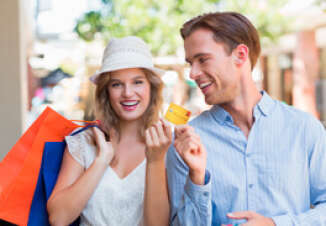 The Wells Fargo Cash Wise Visa Card is offering 1.5% cash rewards on all purchases – and the amount of rewards people can earn are unlimited.
As you might have guessed this card is all about getting the cash back, and according to Wells Fargo it was especially designed for the 60% of cardholders who charge just about all their purchases and expenses in order to earn rewards.
The Cash Wise Visa card is seen as a way to give these cardholders more reach, while also expanding the Wells Fargo product suite. "Customers who want the simplicity of 'cash is king' will love what Cash Wise gives them – a straightforward way to earn cash rewards for their everyday purchases without tracking bonus categories or earnings caps," said Beverly Anderson, head of Consumer Financial Services for Wells Fargo. "Any time we can bring an exciting new offer to market or enhance existing offers and experiences to meet more of our customers' needs, we are proud and pleased to do that."
Redeeming those rewards
Cashing out rewards is easy with this card and can be done via any Wells Fargo ATM, using any debit or credit card that is part of the Wells Fargo portfolio.
Once logged in people can use their rewards to pay down any Wells Fargo line of credit or loan. They can also opt for a cash reward by having it deposited directly into their checking or savings account, or they can choose a statement credit or have a check sent to their home.
Introducing Cash Track
With this card Wells Fargo is also releasing a new feature simply called Cash Track, which is only available to people with the Cash Wise credit card.
This new feature lets cardholders go online to check out their rewards, set a goal in terms of cash rewards, and keep track of their progress, while also being able to view their lifetime cash rewards earnings, and last but not least, decide how they want to redeem their rewards.