The content is accurate at the time of publication and is subject to change.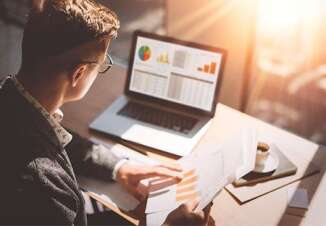 If you are looking for a high yield savings account, you might be already late.
To stimulate the U.S. economy during the coronavirus pandemic, the Federal Reserve cut interest rates to nearly zero this March. As a result, the bench rate dropped from 1.00%-1.25% to 0.00%-0.25%, which was the biggest rate cut in history.
Now, after two months, the consequences of that rate cut has reached online savings accounts, which are starting to lower their interest rates.
At times when the Federal Funds rate was at 2.25%-2.50%, many online savings accounts offered generous annual percentage yields (APYs) above 2.20% APY. But since the Federal Funds rate affects other interest rates, including savings account rates, the APYs have started to show a downward trend. However, online savings accounts still offer above-average rates. (The average interest rates for bank savings accounts is 0.10%, according to Bankrate.).
Last year interest rates offered by such big players like Marcus by Goldman Sachs, CIT, HSBC, and Synchrony were over 2.25% APY. But today, you'll hardly find such a rate. Many rates of online savings accounts have dropped to 1.50% or to 1.30%. However, even though the rates are going lower, the yields on online savings accounts are still pretty good and well above the 0.10% national average savings rate.