The content is accurate at the time of publication and is subject to change.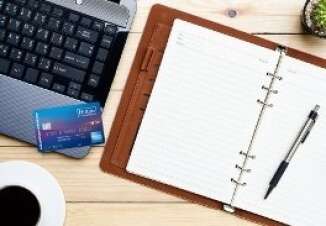 Amex and Hilton have upped the ante when it comes to the welcome bonuses for three of their cards—you can now earn from 75,000 to 125,000 Hilton Honors points when you meet the required spend. The cards that are eligible for the new bonuses include the Hilton Honors Ascend card, Hilton Honors card and Hilton Honors Business card.
How much have the bonuses gone up? With this promotion, new cardholders earn 25,000 more bonus points than they would have received in the past with any of the three cards. This is a limited-time promotion, which is available until June 27th, 2018.
Bonus details for the consumer cards
What are the new cards offering? Let's get started with the Hilton Honors card from American Express, which now lets people who qualify for the card earn 75,000 points once they spend $1,000 on their card during the first 90 days.
Besides the getting the bonus, people earn 7X points for all purchases made with Hilton hotels or resorts when using this card. That is not all, they also earn 5X points per dollar when pumping gas, eating out and buying groceries in the U.S. All other purchases earn them triple points. There is no fee for this card.
Cardholders who opt to go with the Hilton Honors Ascend card from American Express can net 100,000 bonus points when they charge $3,000 worth of merchandise or services on their card. Here too, this spend must occur within three months of opening the credit card account.
People with this card get a free weekend night award when their first anniversary rolls around. They also earn 12x points on stays at Hilton hotels and for hotel purchases, along with 6x points at grocery stores, gas stations and restaurants located in the U.S. All other purchases net them triple points.
The fee for this card is $95.
The business card bonus
American Express and Hilton also upped the bonus points on their business card. Now businesses with the Hilton Honors Business card from American Express can earn 125,000 bonus points after they spend $5,000 during the first three months.
Like the Ascend card, business card members earn 12x the points when it comes to purchases with Hilton hotels, but they also earn 6x points on gas, shipping and wireless telephone services purchased from U.S. providers. And they also get the same 6x points when eating out, booking flights with Amextravel.com or directly with airlines, and when they rent cars from certain car rental companies.