The content is accurate at the time of publication and is subject to change.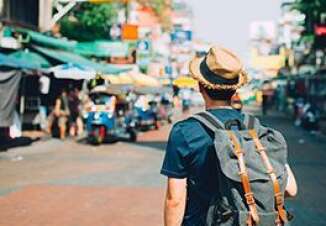 The Starwood Preferred Guest Credit Card from American Express has now morphed into the Marriott Bonvoy American Express Card, but they are no longer taking applications. Where does that leave existing cardholders? While many of them may have been wondering the same thing Marriot and American Express have sweetened the pot by giving existing cardholders a new incentive to keep their cards - they can earn up to 100,000 bonus points. In order to scoop up these points they must sign up by April 7, 2019.
How does the bonus work? It's pretty simple, for each $25,000 people spend with their card they get 25,000 points, and they can keep this going for up to 100,000 points. How long is this offer available? It is good for purchases made from now until Dec. 31. 2019.
This new earning power builds upon the cards already existing rewards system, which includes earning six points for every dollar cardholders spend at Marriott Bonvoy hotels. Cardholders also earn double points on other purchases whether they are picking up a latte or paying for airline tickets.
100K bonus for new cardholders too
People who want to get a Marriott Bonvoy American Express credit card can still check out other cards that are actively taking applications, including the Marriott Bonvoy Brilliant American Express Card and the Marriott Bonvoy Business American Express Card.
With each of these cards people can earn 100K bonus points within the first 90 days they have the card as long as they spend $5,000 and use their card to make the purchases. This offer clearly makes it simpler for cardholders to bank 100k points, and get started traveling. The welcome bonus is available between now and April 23, 2019.
To get more information about the Marriot American Express credit cards people can visit the website.
What about the Marriott Bonvoy Boundless Credit Card from Chase?
But wait there is also another option available. People can also check out the Marriott Bonvoy Boundless Credit Card, which is issued by Chase and is not part of the American Express network. With this card, people can earn 75,000 bonus points with a $3,000 spend, within three months of getting their new card.