The content is accurate at the time of publication and is subject to change.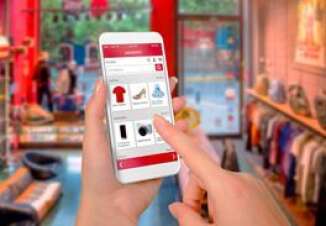 Mastercard is rolling out their own online store, offering visitors a 3D platform, where they can shop just like they would in a brick and mortar store, using virtual technology. This way they can get the feel of real-time shopping while online. They partnered up with Next Retail Concepts to create this e-commerce experience.
What kind of merchandise will you find in the shop? For the launch of the platform, they have teamed up with Fred Segal to virtually recreate his flagship store in Los Angeles. Visitors will be able to check out exclusive merchandise curated by Segal for the holiday season. While they shop they can add items to their cart and then use their credit or debit card to make a purchase.
This is seen as the next evolution of shopping by Mastercard. "At Mastercard, we're using our products and services to create solutions for retailers that allow them to meet the ever-growing expectations for a frictionless, customized experience, across any channel or connected device," said Sherri Haymond, executive vice president, Digital Partnerships, Mastercard.
"Together with partners like Next Retail Concepts, we are evolving e-commerce to bring the physical store to life in an immersive, digital environment, all while enabling exclusive offers and seamless payment," she added.
Get a $30 Statement credit too
To sweeten the pot Mastercard is offering cardholders a $30 statement credit when they go shopping at the new 3D store. People are eligible for the credit once they spend $200 or more on items found in the special collection.
When they are checking out the system will let them sign up for the loyalty reward, and they will get the statement credit.
Partnering with Refinery 29 too
Mastercard and Next Retail Concepts will be rolling out the shop at 29Rooms in Los Angeles, an experiential event, happening in real time. Refinery29 helped the companies curate the holiday gift collection, which is only available online.
The popup event is kicking off at the Reef in Los Angeles on December 5th and will close on December 9th. Individuals with a Mastercard in their wallet will get access to special perks while at the event.
To get more information about the shop people can visit the website.