The content is accurate at the time of publication and is subject to change.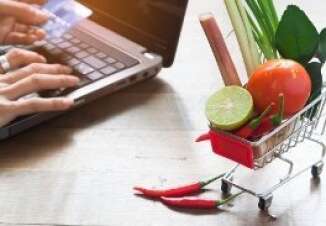 Have you been wondering when you would be able to use Masterpass, to check out at BJ's Wholesale Club? If you have, you don't have to wonder any more. The pair recently inked a deal, bringing Masterpass, MasterCard's digital wallet, to BJ's.
BJ's Wholesale Club is excited to be teaming up with MasterCard for this initiative, which is seen as a way to give customers another easy and secure way to pay, whether they are buying groceries, a mattress or anything else.
"As we continue to grow our Omnichannel capabilities, we're focused on delivering a seamless experience for our members," said Bob Eddy, executive vice president and Chief Financial Officer, BJ's Wholesale Club. "Adding Masterpass as a payment option on BJs.com offers our members another convenient way to shop with us," he added.
Easy and secure
When using Masterpass, BJ's members can make payments while using an app, shopping online or actually shopping in one of the brick and mortar stores.
How does it work? The digital platform used by Masterpass allows users to store their payment information, payment preferences and shipping data. When they make a payment, all the information is already on hand. All they have to do is authorize the payment.
The platform leverages digital tokens to add an additional layer of security into the equation. This means that a token is transmitted to the register when checking out, thereby making people's financial data more secure.
"We are thrilled to partner with BJ's Wholesale Club to enhance their one-stop shopping experience with our latest and safest digital technology," said Linda Kirkpatrick, executive vice president, U.S. Merchants and Acceptance, MasterCard.
"With Masterpass as a payment option, BJ's members are just a click away from a seamless and secure checkout," she added.
For more information on Masterpass, visit this website.
BJ's Wholesale Club has its corporate offices in Westborough, Massachusetts. Right now they operate 215 clubs and 133 BJ's Gas locations in 16 states.