The content is accurate at the time of publication and is subject to change.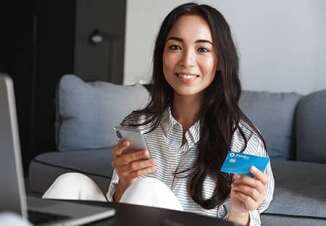 Buy now, pay later (BNPL) options have quickly become ubiquitous online, especially during the COVID-19 pandemic.
BNPL options allow consumers to split purchases into installments and charge either simple interest or no interest at all. Unlike credit cards that are designed to be used repeatedly, BNPL options are applied to individual transactions. And like with credit cards, consumers receive instant access to their purchase as they pay it off.
BNPL products are offered for online shopping mostly and this has played a big role when the e-commerce market started to grow. The pandemic also has had an influence on BNPL's overall rise in popularity. The pandemic cut income or left millions of consumers unemployed and in need of greater flexibility with their purchases. That made interest-free BNPL offers an attractive alternative to credit cards.
Thus, Klarna, one of the main BNPL service providers, saw its customer base grow rapidly during the COVID-19 pandemic as more than 20% of its users connected in 2020. Another big BNPL service, Afterpay, more than doubled its active customer base and significantly increased the number of connected merchants during the pandemic. Similarly, Affirm managed to almost double the number of active users in 2020.
Flexible payment options are also on the rise in the travel segment. Thus, travel-centric BNPL Uplift reported an uptick in consumer demand in 2020 and signed on a host of new travel brands to its BNPL platform, including Aeromexico, Air Canada, Alaska Airlines, Southwest, and some others.