The content is accurate at the time of publication and is subject to change.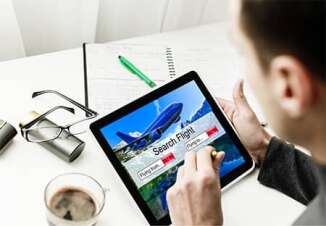 Uplift, the only enterprise Buy Now, Pay Later (BNPL) solution serving the world's top travel brands, and Southwest Airlines announced a new partnership last week. Now, travelers can book their Southwest flights using Uplift's flexible payment options and comfortably pay for their travel over time.
Uplift has already partnered with many airlines, including Alaska, American Airlines, United, AeroMexico, Frontier, and many others. Now, they've added Southwest Airlines to the list of their partners to give customers more options when they book a trip.
Using Uplift as a BNPL payment option to book a trip at Southwest.com, customers will see the total cost of their trip and the monthly payment amount. The minimum purchase amount to use Uplift's flexible payment options can be as low as $100. Customers may even book a trip with $0 down and travel anytime.
However, not all options require $0 down. Sometimes a down payment may be required and, like with any buy now pay later options, the actual terms of the offer will depend on the customer's credit score and other factors. There also are limitations to the states that are served, for example, Iowa and West Virginia residents are not eligible to use Uplift flexible payment options for now.
Uplift flexible payment options are already available on Southwest.com to book Southwest flights to more than 100 U.S. and international destinations. All loans offered through Uplift on Southwest.com are issued by CBW Bank, Member FDIC.