The content is accurate at the time of publication and is subject to change.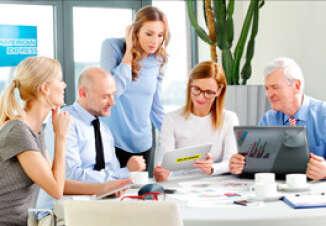 Just in time for the holiday season American Express Serve cardholders will be happy to know that Amex is increasing their network of reloading locations by partnering up with Dollar General and Rite Aid. This move means that American Express is continuing to grow their already extensive network, taking the number of locations that cardholders can add additional cash to their account up to 45,000. As of today people can reload at Rite Aid, Walmart, Dollar General, CVS/pharmacy, Family Dollar, and participating 7-Eleven locations.
"We are thrilled to add Dollar General and Rite Aid to our Free Cash Reload network, giving account holders even more places to add cash at convenient locations in their communities," said Stefan Happ, Chief Commercial Officer, Enterprise Growth, American Express. "We know our account holders frequently add cash to their accounts in order to pay bills and shop online, and we're pleased to give them easier access to more free cash loading locations where they're already shopping for everyday items."
Reloading American Express Serve
Once a cardholder adds cash to their American Express Serve Account at the counter of any of the authorized retail outlets, it's ready to go. They can use their card right away.
These cards can be used everywhere that takes American Express, and can be used to make regular purchases, pay bills, and make transfers. Funds can also be put aside into a linked reserve account, so they can be used later for a bigger purchase or a rainy day.
And you can earn points
Earning rewards is on many consumers' minds these days, but this time of year it can make gift buying easier if you're getting some cash back. With the American Express Serve Cash Back card people can also earn rewards on their purchases.
They get 1% cash back with all purchases, whether made online or in the store. The cash back is then deposited into the cardholders account so they they can use it later on. This card also includes free early direct deposit if people have their paycheck deposited into their account, along with free withdrawals at ATMs and fraud protection.