The content is accurate at the time of publication and is subject to change.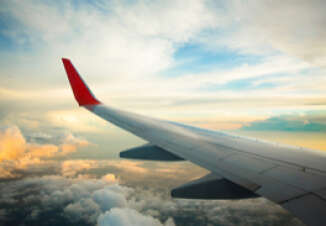 If you transfer your Chase Ultimate Rewards points to British Airways from now until midnight on June 16th you will get a 30% Avios bonus. This is the first time in their history that Chase has offered this bonus. The other good news is that this is not a one-off offer people can make this transfer and get the 30% Avios bonus as many times as they like, because there is no limit.
How does it work? It is pretty simple chase cardholders just make their transfer as usual. Typically there is no lag time when making a transfer so they will see their points in their British Airways account right away. It is important to note that the bonus will show up in their British Airways account rather than the cardholders Chase Ultimate Rewards account.
Cards that earn Chase Ultimate Rewards points
Individuals looking to earn Chase Ultimate Rewards points can choose from a variety of credit cards. For instance, with the Chase Freedom credit card they earn 5% on bonus categories that change every quarter and 1% on general purchases. It also comes along with a bonus. New cardholders can earn $150 if they spend $500 during the first three months they have their new card.
With the Chase Freedom Unlimited, they earn 1.5 points for every dollar they spent. But now as a special bonus, new cardholders earn triple points on the first $20,000 they spend with their card and then 1.5 points from that point on.
There is no annual fee for either of these cards but there is a $450 fee for the Chase Sapphire Reserve credit card. It offers 3% back on travel and restaurant spends and 1% on all other purchases. Also, new cardholders get 50,000 points when they spend $4,000 during the first ninety days they have this card.
Last but not least when it comes to the consumer cards, with the Chase Sapphire Preferred credit card people get 2% on travel and restaurants spends and 1% on all other purchases. Is there a bonus? Yes, new cardholders earn 60,000 points once they spend $4,000 during the initial 3 months they have the card. There is also a $95 annual fee for this card.