The content is accurate at the time of publication and is subject to change.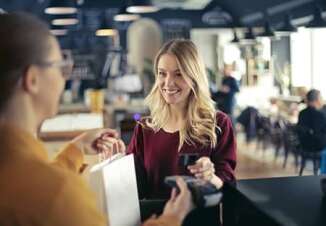 Chase revealed the new quarterly bonus categories on their two cash back credit cards - the Chase Freedom® (no longer available to new applicants) and the Chase Freedom Flex.
The Chase Freedom new 5% bonus categories from July 1, 2021, through September 30, 2021, will be grocery stores (excluding Target® and Walmart®) and select streaming services. The activation of the Q3 bonus categories is open and cardholders will be able to activate them until September 14, 2021.
If you do not activate the 5% bonus categories, you will earn only 1% back. Also, if you activate, you will earn 5% cash back (or 5x points) on up to $1,500 in combined purchases at grocery stores and on select streaming services. Once you reach the category limit, you will continue earning 1% in those categories.
Chase hasn't yet revealed Q4 bonus categories. They will become known after September 15, 2021.
The big competitor of the Chase Freedom cards is the Discover it® Cash Back with its 5% bonus categories. Unlike Chase, Discover has already announced all 5% bonus categories for 2021. Discover cardholders will earn 5% Cashback Bonus at restaurants and PayPal from July 1 and through September 30, 2021, on up to $1,500 in purchases. And the Q4 will be the quarter of Amazon, Walmart, and Target. So, if you are planning gift shopping at those retailers, the Discover it® Cash Back is worth considering.