The content is accurate at the time of publication and is subject to change.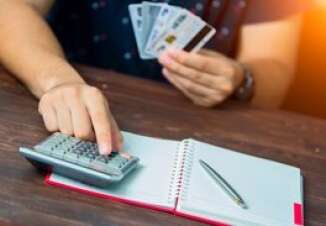 IBC Bank and First Bankcard have rolled out a new credit card program designed for both consumers and businesses, with some consumer cards offering as much as 1.5% back, as well as rewards that don't expire and free FICO scores. With the new business offerings, cardholders can earn up to up to five points per dollar on business expenses depending upon the card.
The consumer cards
With the Complete Rewards Card customers will get 1% back when making purchases whether that is grabbing a cappuccino at the café or picking up new school clothing at the mall. People looking to earn more back can opt to have their rewards deposited into their IBC Bank checking account to get 1.5% back rather than 1%.
Cardholder rewards never expire with this card, and they also earn a $25 bonus after they make their first purchase during the first three months of having the card.
In turn, when they are ready to cash in their rewards they can opt to get cash as a statement credit, or they can redeem them for travel, merchandise or gift cards.
The Platinum Edition Visa Card is another credit card option. With this card, people do not earn rewards but they do get the $25 bonus with an initial purchase and a low introductory APR when making balance transfers.
The consumer credit card package also includes getting their FICO scores for free, as well as being able to design your own card. They can access their account online and via a mobile app, and fraud protection is part of the package.
The business cards
The Business Edition Visa Card with Business Category Rewards lets businesses earn five points per dollar on eligible business expenses, up to $25,000 per year. From that point on they earn one point per dollar. Cardholders also earn double points when at the pump or eating out, with the same limit cap, and one point per dollar on all other purchase.
With the Business Edition Visa Card with Reward Simplicity, people earn 1.5 points per dollar on everything. Rewards for both cards can be cashed in for merchandise, travel, gift cards, and a statement credit.