The content is accurate at the time of publication and is subject to change.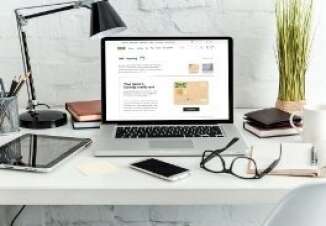 The IKEA Visa credit card is now available, offering 5% back in rewards on IKEA purchases. People with this card also earn 3% back when shopping for groceries, eating out and paying for utilities. All other purchases get 1% back.
With the IKEA Visa credit card, people also get a variety of perks, along with $25 off their first purchase using their new card. "At IKEA, we are passionate about helping our customers enjoy a better everyday life and are always looking for new ways to meet their needs," said Jacqueline DeChamps, chief operating officer at IKEA U.S.
"We spent almost two years creating the new IKEA Visa credit card to ensure the program would support our mission by investing our profits back into value for the customer. This program is designed to reach as many of our customers as possible with the spending power to make this their credit card for everyday purchases," she added.
A bonus, free shipping and more
When cardholders spend $500 during the first 90 days of having the card they also get a $25 IKEA Reward Certificate. These purchases must be made at non-IKEA stores to qualify for this promotion.
While cardholders earn 5% on IKEA purchases, they also get the same reward level when paying for Traemand kitchen installation and TaskRabbit At-Home Assembly services, which might make getting help with assembly a bit easier and more affordable.
With this card, people also get free standard shipping for in-stock items when shopping in stores and using their IKEA Visa credit card to pay. Free shipping is available from now until 8/31/18 and only good at stores located in the continental U.S.
The IKEA Visa credit card comes with a variety of other benefits, including Zero liability protection and auto rental protection. Cardholders are automatically enrolled in the IKEA FAMILY loyalty program.
There is no annual fee for this card. For more information, visit this website.
The IKEA Projekt credit card
For people who are looking to finance big-ticket purchases and projects, IKEA already offers the IKEA Projekt credit card, offering 60-month promotional financing to cardholders. They can get low promotional rates on purchases totaling $5,000 and up. This is a store card that can only be used at IKEA.