The content is accurate at the time of publication and is subject to change.
Citi Prestige credit card and Citi ThankYou® Preferred Card offers have expired
This content is not provided by Citi. Any opinions, analyses, reviews or recommendations expressed here are those of the author's alone, and have not been reviewed, approved or otherwise endorsed by the Citi.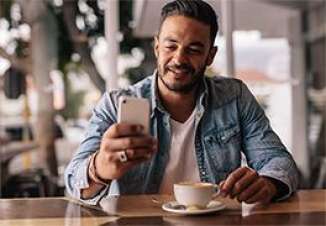 Citi ThankYou cardholders will soon have a new feature to check out, one letting them actually redeem their points in real time after making a purchase (Citi is a Credit-Land.com advertising partner). How does it work? When they make a purchase they will get an alert that lets them know they can redeem their points for that purchase, whether they are eating out, buying groceries, picking up movie tickets or buying clothes. The Pay with Points feature is expected to go live in July.
This feature was designed to provide people with the Citi Rewards+® Card, Citi ThankYou® Preferred Card, Citi Prestige in their wallet with a way to use their points on day to day purchases. "We're thrilled to partner with Mastercard to be the first major issuer to enable U.S. cardmembers to apply their points in real time when shopping and dining," said Mary Hines, Head of Customer Engagement and Innovation, Citi Branded Cards.
"This unique offering is the latest in our journey to continuously offer the most convenient points redemption options for our valued ThankYou cardmembers," she added.
Getting started
Once the system is up and running ThankYou members will be able to opt-in to get push notifications when they make a purchase that can be redeemed for points. They can set the feature to give them real-time alerts, as well as being able to get them once a day or once a week. They can also set it to send an alert when their purchase is at or above a set amount.
Citi ThankYou cardholders can get started by heading over to Citi.com or opening up the Citi Mobile App. Then they simply set up push or email notifications, so they can get a notice when a purchase can be paid for using ThankYou Points.
Once this is set up, when they get the alert they log into their account and confirm that they want to use points to cover their purchase.
They will see a statement credit for the purchase within 2-3 business days of using this feature.
Individuals who are not using the app will be able to redeem their points online too.
More Options
This feature is seen as a way to give cardholders more of what they are looking for. "We live in a digital first world where consumers expect simple, seamless experiences in their day to day - including through their card rewards and loyalty programs," said Chris Reid, EVP of Services for North America, Mastercard.
"Nearly 70 percent of respondents in a recent Mastercard survey said they would redeem rewards at the point of sale if given the chance. We are proud to partner with Citi to continue to evolve the consumer experience and keep rewards and benefits top of mind, ensuring we drive meaningful value for cardholders."
In order to get more information about paying with points people can visit the website.