The content is accurate at the time of publication and is subject to change.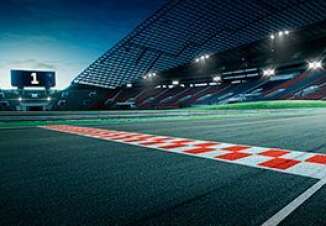 The Official Credit Card of NASCAR, which is issued by Credit One Bank, has added new perks to its portfolio of benefits. What kinds of perks? They have teamed up with a variety of NASCAR's partners, like Pit Boss Grills, Goodyear, and NASCAR Members Club, so that cardholders can now access special offers and benefits.
The NASCAR credit card also has a new sleeker look to go along with the new benefits. "Credit One Bank has become a part of the NASCAR family over the past three years, and we're thrilled with the success of our first co-branded credit card," said Laura Faulkner, Vice President of Marketing at Credit One Bank.
"This partnership with NASCAR has been a win-win-win scenario – for the Bank, NASCAR, and race fans, which is why we are thrilled to be able to offer new exclusive perks that benefit our existing card members as well as incentivize new fans to get the card," he added.
The partner extras
The card now includes the following benefits and discounts:
Pit Boss – free cover when buying a grill or smoker via pitboss-grills.com from now until June 30, 2019

Goodyear – cardholders get 15% off when buying tires via Goodyear.com from now until December 31, 2019

NASCAR Members Club – cardholders can get 50% off their NASCAR Members Club membership

Blackstone Griddles – 10% off when shopping on BlackstoneProducts.com until June 30, 2019
The card
With this card NASCAR fans earn 2% cash back when shopping at the NASCAR shop, and 1% back on all other purchases whether they are buying a latte or traveling. It also comes with a variety of benefits and perks including:
Zero Fraud Liability Customizable text and email notifications

Payment Due Date flexibility

Access to their Experian credit score for free
Credit One Bank has also the primary sponsor for Kyle Larson, who many consider a rising star in the industry. He is driving the No. 42 Credit One Bank Chevrolet Camaro ZL1 for Chip Ganassi Racing.
To get more information about this card and the discounts they are offering people can visit the website.