The content is accurate at the time of publication and is subject to change.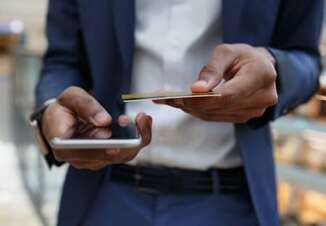 We've seen credit cards offering travel rewards or cash back, or even crypto rewards, now it's time for credit cards for investors. A new credit card from M1 Finance - The Owner's Rewards Card allows you to earn big rewards at your favorite brands where you hold stocks.
M1 Finance is an investment and banking platform that offers some of the services of a regular bank and brokerage. Now it also offers a rewards credit card to their members. It is called The Owner's Rewards Card by M1, and it comes with jaw-dropping rewards of up to 10% cash back on purchases with some of the most popular brands and 1.5% standard cash back on everything else.
For example, The Owner's Rewards Card members can earn 10% back at such brands like Adobe, Netflix, Purple, Spotify, or Tesla; 5% cash back on American Airlines, Delta, Starbucks, or T.J. Maxx purchases; 2.5% cash back on Apple, Airbnb, Amazon, Target, or Uber purchases. The full list of brands is available at m1finance.com.
The Owner's Rewards Card is only for M1 Finance members and pairs best with M1 Plus membership that costs $125 a year (the first year is free). The card will have no annual fee with the active membership, but if a user decides to downgrade from the M1 Plus plan, the annual fee will be $95.
M1 members can join the waitlist for The Owner's Rewards Card now. The card is expected to be released to the public this fall.