The content is accurate at the time of publication and is subject to change.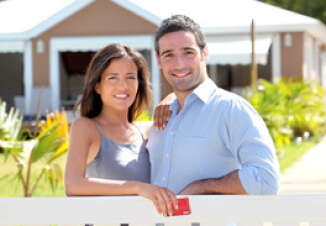 Farmers Insurance has launched a new rewards credit card offering triple points on every dollar spent on home improvements, gas and fuel. All other purchases net one point per dollar. As a sign-up bonus, once a person spends $500 during the first three months 3,000 points will be added to their account.
The Farmers Rewards Visa Card was created as a way for the company to give back to their customers. "The card's value-added features bring the Farmers brand of smart to customers in a whole new way," said Mike Linton, chief marketing officer for Farmers Insurance. "This program recognizes customers for their loyalty and provides an easy way for them to earn rewards points for what they are already doing – paying their Farmers products, buying gas, and enhancing their lifestyles with home improvement purchases."
The new card is issued by Alliance Data's Card Services, and will be available to customers in New Jersey, Washington and Ohio.
Bonuses, extras and redeeming points
Every year on the anniversary of opening the account, cardholders receive and extra 1,000 Thank You points. There is no limit to how many points people can earn on purchases and points never expire.
During the first year there is a 0% APR and after that it usually falls in the 13.24% - 20.24% range depending on the Prime Rate and the cardholders credit score. And there is no annual fee for this card.
Points can be redeemed for trips, gift cards, and merchandise, but they can also be used to offset the cost of purchases.
This is a pilot program by Farmers Insurance Group and the card is expected to be rolled out across the U.S in the fall. Along with the full program they expect to be adding more card enhancements and new capabilities during the first year.
Farmers Insurance Group is a U.S. based insurer of houses, small businesses and automobiles, as well as offering additional insurance and financial services products. They currently provide services throughout the U.S. and have 19 million individual policies in their portfolio.