The content is accurate at the time of publication and is subject to change.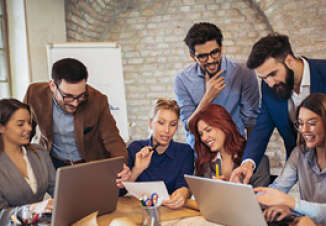 American Express and Bill.com have teamed up to roll out American Express Vendor Pay, a platform letting businesses make payments using their already existing American Express Corporate or American Express Business credit card. Vendor Pay is seen as a way to help businesses expedite payments, save time and earn rewards.
"As businesses grow in size, their accounts payable needs become more complex, driven by more vendors and more invoices," said E-Bai Koo, Executive Vice President, American Express Global Commercial Services.
"As a partner to businesses around the world, we strive to make it easier for customers to get business done. We're excited to build a long-term partnership with Bill.com, a leader in digital business payments, to offer our Card Members a streamlined approach to vendor payments," he added.
Keep earning rewards and upping security
With Vendor Pay business can do everything from optimizing vendor payments and increasing their working capital to getting data to help them be more efficient. But that's not all they also earn the rewards that already come along with the card when using it to make payments with Vendor Pay.
What about security? The system uses a one of a kind virtual account numbers which are used to make payments with their already existing corporate or business credit card. This feature is designed to provide an additional layer of security for payments.
If a business wants to make a payment with a check they can do so because they will also have access to Bill.com's ACH and check services.
It is free
American Express Business and Corporate cardholders can sign up for Vendor Pay and there is no charge for the basic service. This option let's just one user access the system to make payments and track their AP.
Businesses can also upgrade their plan to give them a wide range of extras, including the ability to integrate leading accounting software into the system, designate roles, and let multiple users into the system.
To get more information about Vendor Pay cardholders can check out the website.