The content is accurate at the time of publication and is subject to change.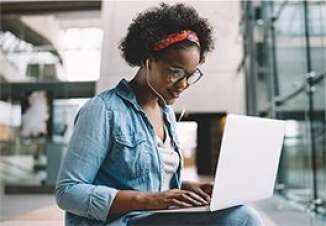 New Sallie Mae® cards offer unique features to students and young adults and a chance to win $10,000 to pay down any student loan.
Sallie Mae presented tree new credit cards: Sallie Mae Ignite℠, Sallie Mae Accelerate℠, and Sallie Mae Evolve℠. All three cards have similar and unique features. All three cards share no annual fee benefits and zero introductory APR for a period of time. The uniqueness comes in the form of rewards.
The Ignite card gives unlimited 1% cash back for every purchase. Additional cash back can be earned after six consecutive months of on-time payments. The card will allow to earn 25% bonus on cash back rewards earned on all future purchases.
The Accelerate card allows to earn unlimited 1.25% cash back on all purchases. It is the only card that rewards for using cash back rewards to pay down a student loan. Cardholders will receive a 25% bonus on cash back rewards they use to pay down their federal or private student loan.
As a part of Sallie Mae's "Swipe Away $10K Sweepstakes," Ignite and Accelerate cardholders are offered a chance to win $10,000 to pay down any of their student loans. One prize of $10,000 will be warded each month for a year. The cardholders of the Ignite and Accelerate cards are automatically enrolled when they open their account and use their card for any purchase.
The third card, Evolve, allows to earn 1.25% cash back on all purchases and automatic 25% bonus on cash back rewards earned on the top two purchase categories each month. There are no tiers, rotating categories or enrollment. Evolve cardholders will simply use their cards and earn cash back bonus where they spend most.
Additionally, credit cards have universal benefits that will make it easier for cardholders to manage their accounts on the go. The cards feature mobile app, customized alerts, $0 fraud liability, ability to dispute fraudulent transactions within the mobile app, and ability to disable the card from the mobile app. Plus, cardholders will be able to view their FICO® credit score through the mobile app for free. Since most of the features are available through the mobile app, cardholders will be glad to get cell phone insurance which is offered with all three credit cards.