The content is accurate at the time of publication and is subject to change.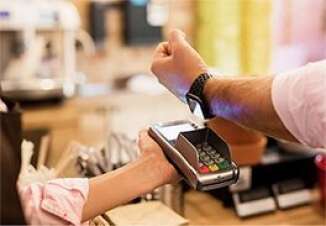 There is some good news for people who have the Apple Card and book flights with Southwest Airlines they can now use Apple Pay to buy airline tickets going to any destination in the airline's portfolio, as well as to pay for inflight extras, including meals and drinks. Besides this upgrade adding a level of convenience to the equation, this development also means that cardholders will earn double Daily Cash because one of the perks of having the Apple Card is earning double cash back when using Apple Pay to make purchases.
It's important to note that with the Apple Card, people do not have to wait to the end of the month to collect their rewards because they are calculated and released on a daily bases. There is no limit to how much cash back people can earn, and it can be used to pay for merchandise and services via Apple Pay. But it can also be transferred to a bank account, used to send cash to a friend, or pay down the balance on their Apple Card.
This upgrade is seen by Southwest as a way to give their customers more flexibility, and give them more traction in the market. "Providing modern digital payment solutions to our customers is critical," said Christopher Priebe, Director, Treasury, Payments, and Risk at Southwest Airlines.
"The launch of Apple Pay enhances our ability to sell flights, as well as ancillary products using one of the most widely-used digital wallets in North America," he added.
Partnering to bring Apple Pay to Southwest Airlines
Southwest Airlines partnered with CellPoint Digital, a provider of digital commerce and payment solutions for travel companies, and UATP, the airline-owned payment network, to make it possible for their customers to use Apple Pay to pay for flights and extras via their iPhone.
CellPoint gives airlines to a variety of payment systems, which includes everything from Apple Pay, Visa Checkout, and WeChat Pay to Alipay and Google Pay. This partnership has allowed Southwest to join other airlines in offering Apple Pay to their customers.
"We are delighted to partner with a leader like Southwest Airlines, to help boost their digital payment capability and improve their conversion and payment acceptance rates. This is another key milestone in our international expansion," said Kristian Gjerding, CEO of CellPoint Digital.
"Together with our strategic partner UATP, we are providing a unique solution that enables airlines to fast-track the launch of alternative forms of payment with minimal development on their side. This is how technology should always be: fast and efficient," he added.