The content is accurate at the time of publication and is subject to change.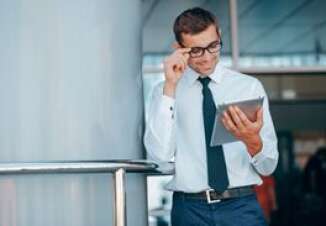 The Brex card has upgraded its rewards package for Startups, cardholders now earn four points for every dollar they spend when using Brex Travel to book trips. In the past cardholders earned 3 points on travel. They also now get access to concierge service via TravelBank, offering 24/7 service to help them navigate travel, whether it is for a client or an employee.
Going hand in hand with this is cardholder's ability to redeem rewards for travel via Brex Travel which is supported by TravelBank. With this platform they can book flights, rooms and other kinds of travel. Brex Travel is seen as a way to give startups the same kind of attention bigger companies and corporations get when booking travel. "Startup founders travel frequently but don't have time to research travel options," said Henrique Dubugras, co-founder and CEO of Brex.
"With Brex Travel, we are giving startups access to the same benefits big enterprises experience with traditional corporate cards and expense systems, but with integrated modern technology and relevant features."
Earning up to 7x the points with the Brex Card
This credit card was designed with startups in mind, looking to provide them with a credit card that earns rewards in the areas where they spend the most, and software that lets them manage their spending. It also provides fraud protection and is part of the Visa network, so it is accepted anywhere that takes Visa.
With the Brex card cardholders earn 4 points per dollar on travel booked via Brex Travel, they also earn 7x points when using rideshare options, triple points when eating out at restaurants and double points on recurring software spends.
They have also partnered with a variety of companies to give their cardholders access to more than $25,000 worth of offers. These offers come from companies like Amazon, WeWork, Google Ads, HubSpot, Caviar and Instacart among others.
When it comes to redeeming rewards cardholders can cash their points in for a statement credit or they can use them to book travel via TravelBank.
To get more information people can visit the website.