The content is accurate at the time of publication and is subject to change.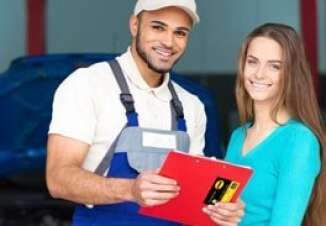 Synchrony Financial and Midas, an automotive aftermarket service retailer, have inked a multi-year deal extending their credit card relationship. With this deal, Synchrony will keep on providing Midas with a private label credit card – one that offers special financing and access to the Synchrony Car Care network so cardholders can finance both unexpected or planned automotive expenses.
Special financing with the card
With this card people get access to special financing on purchases valued over $199 whether they are getting steering and suspension repairs or dealing with muffler or exhaust issues. They are also in the Synchrony Car Care network, which means that cardholders can access other benefits, such as being able to use their card when they pull up to the pumps at well over 185,000 gas stations across the U.S.
The duo has been offering this credit card for well over a decade. "We're pleased to renew this valuable program with Midas and continue providing payment options for motorists who trust their auto care to this iconic repair and service brand," said Glenn Marino, executive vice president and CEO, Synchrony Financial Payment Solutions platform. "The Synchrony Car Care program also adds more flexibility for motorists, allowing them to fuel up their vehicles near home, work or while traveling."
Financing matters
In Synchrony's Major Purchase Consumer Study, they found that 33% of people in the who had cars or trucks, said that they would have forgone a major automotive purchase – one costing $500 or more--if financing was not available, or they would have gone to another retailer or service station to get it done.
On the other hand, 70% of respondents indicated that they "always" look for financing promotions when they need to make a big ticket purchase, while 88% weighed in that they felt like financing promos made these purchases feel more affordable.
The Synchrony Financial Fifth Annual Major Purchase Consumer Study took place between June 2016 and July 2016--and it was conducted by a third party. They surveyed shoppers about their experiences when it came to making or planning to make big ticket purchases costing $500 and up.